Kahlua Nitro Cold Brew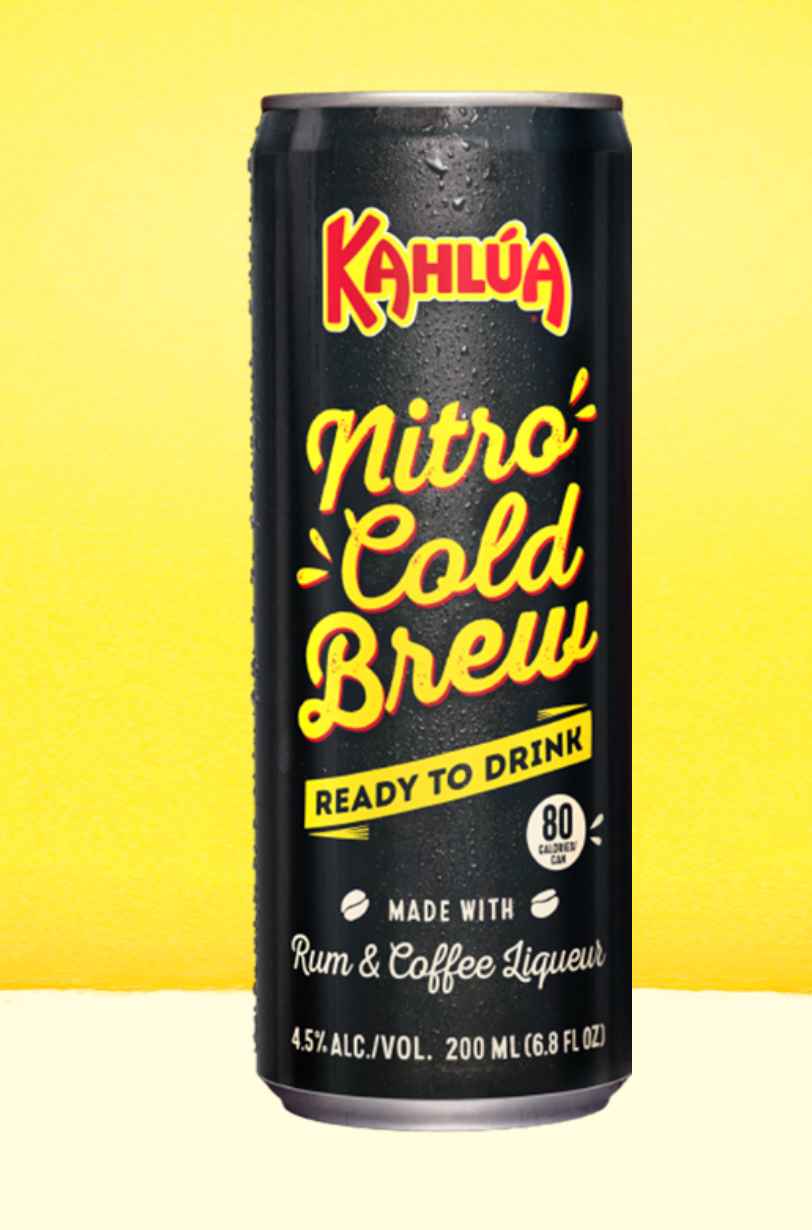 This genius new creation from Kahlua is made with rum and coffee liqueur and boasts a 4.5 percent ABV. Per Kahlua's site, it tastes like coffee through and through, meaning it's, uh, the perfect Friday (morning) beverage? Stay tuned for this product's intro to major retailers. For now, you'll have to double up on their canned espresso martinis.
Loverboy Spiked Sparkling Teas
Fans of Bravo's Summer House will know this canned hard iced tea drink created by stars Amanda Batula and Kyle Cook. It comes in sweet flavors like White Tea Peach and Hibiscus Pom that don't contain any sugar and are only 90 calories.
Two Chicks Paloma, Sparkling Tequila & Grapefruit Cocktail
This new female-founded, owned, and run cocktail company is all about fragrant sparkling drinks. Our blush sparkling cocktail has fresh pink grapefruit, complimented with the light tequila blanco creating a crisp and refreshing drink. Quite simply, it's grapefruit meets tequila delight with this go-to. Two Chicks, Two Servings per Can
Fabrizia Margarita, Lemonade, and Breeze
These refreshing ready-to-drink cocktails are handcrafted with our Fabrizia Limoncello and freshly squeezed lemonade, then blended with either tequila or vodka. At 7% ABV they provide just the right kick. These canned cocktails are meant to be enjoyed anywhere… backyards, pools, beaches, boats.
Blueshine Lemonade
A 7% abv sparkling cocktail made by blending Maine Craft Distilling's Blueberry Moonshine with Maine Craft's homemade Lemonade. The Blueberry Moonshine is a wild blueberry liquor made from Maine barley with blueberry and Maine maple syrup added. The blended cocktail is a touch sweet up front with the blueberry, but the tartness of the lemonade balances it beautifully.
The Long Drink
A refreshing citrus soda with a premium liquor kick. Americans love it; try it if you don't believe it. Unlike the seltzers made with fermented sugar, Long Drink is a true award-winning liquor that is smooth, refreshing and doesn't leave you with that full beer feeling.
Jose Cuervo Margaritas and Paloma
Nantucket Vodka Sodas
After a few years of experimenting on Nantucket, Triple Eight has introduced Nantucket Blue. Nantucket Blue is made from Triple Eight's top selling vodkas and blended into a clean, refreshing, ready-to-drink cocktail. It is a wonderful representation of the unique and flavorful cocktails which grace the drink chalkboards in the distillery bar on-island at the "Brewery".
Nantucket Blue is made with 100% real VODKA from Triple Eight Distillery and flavored with natural blueberry and lemon flavors. This carbonated ready-to-drink cocktails is 4.44% abv and 100% Gluten-Free.